Founded in 2011 and incorporated in 2013 as a Computer Repair Workshop, MS City Side Investments Ltd has grown into an established household name in the Information Technology Sector of Uganda. Today the Company owns a power full show room and workshop in Mukono Central Division the busiest Town in Mukono District. Our offices are located on Noble Plaza Suite No.4 Next to Mukono Police Station where the Main Stores, Technical Research Center, Administration, and Management are based. MS City Side Investments Ltd has on several occasions been recognized at different levels for its professionalism and business excellence.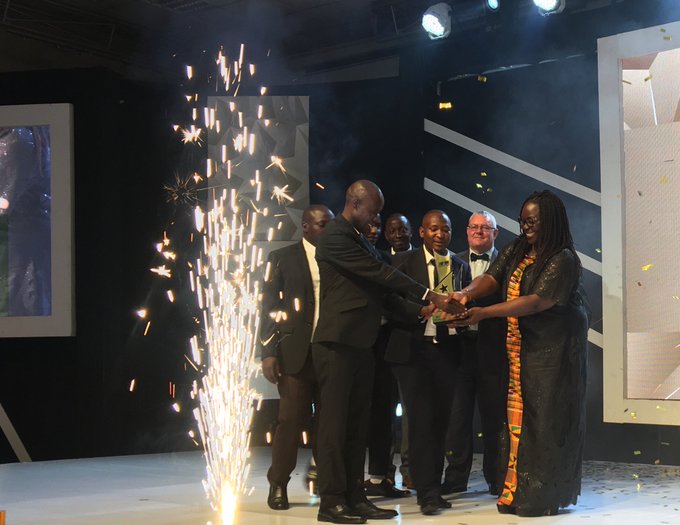 MS City Side Investments Ltd won the 2019 Uganda  #Top100Awards Pinnacle Award organized by KPMG and Monitor Publications. Inset is the UNDP Country Director MS Elsie Attafuah presenting the Award to the CEO Mr. Sendagire John Kasirye.

MS City Side Investments Ltd is able to provide solutions to any kind of complex problem and is able to extend the best professional service to its clients.
TECHNICALSERVICES
MS City Side Investments Ltd is a reliable dealer for the Sale, Supply and Maintenance of the entire range of Kyocera , Konica Minolta, Canon, Dell, Hp, Acer, Lenovo and Toshiba Products among other renowned IT Brands in Uganda.
The Company has more than 5 qualified Technical Staff trained by the respective manufacturers and they are backed up with a well-equipped workshop and technical repair center to cater for the needs of its customers.
A well-maintained inventory of genuine spares and consumables not only caters for the spares and consumable requirements of our clients but also reduces the down time of the equipment.
OUR TEAM
Sendagire John . K

Chief Executive Officer
Namugenyi Sarah

Chief Finance Officer
Mirembe Eva

Technical Manager